Educational acceleration program for girls in Borana pastoralist communities, Southern Ethiopia.
Ethiopia is an ancient country situated in Eastern Africa, with a population of more than 110 million. The history of modern or western model formal education in Ethiopia goes back to just over a century when Menelik II started the first state-supported non-Church-based school in Addis Ababa in 1908.1 The expansion of schools has also been very slow due to a low level of urbanization, poor economic development, poorly developed infrastructure, and unstable political conditions in the country. These facts have undeniably affected the focus on modern educational curriculum and expansion, but each era came with gradual, but progressive, development towards centralized curriculum and educational development in the country through time.2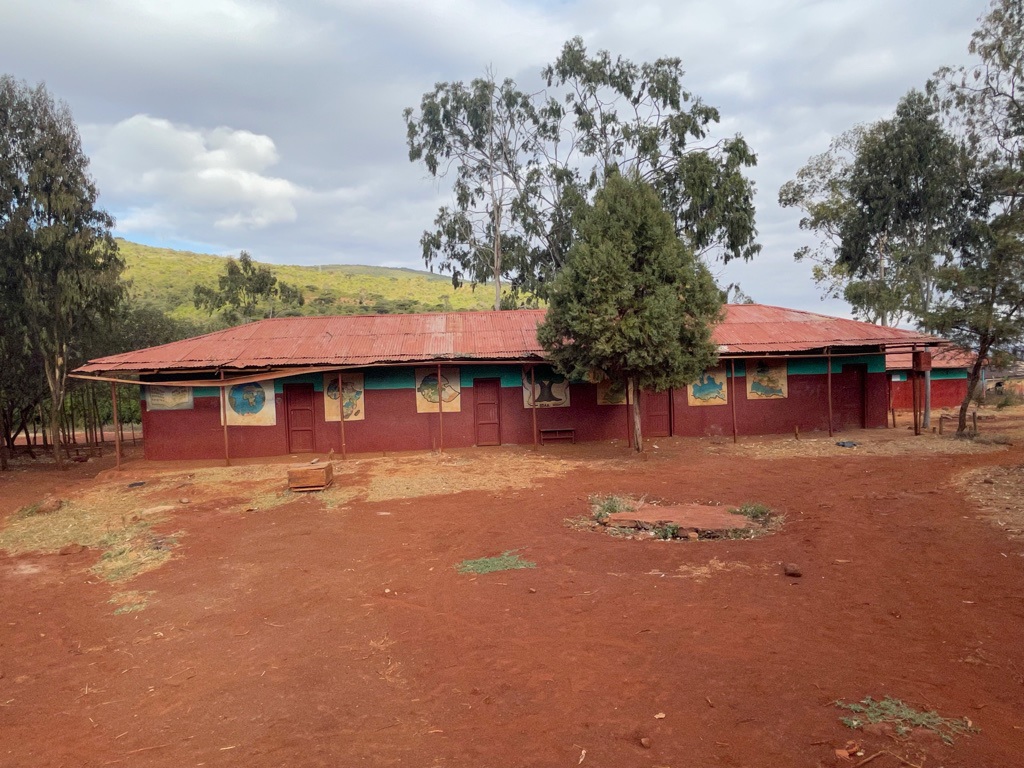 This is the oldest school built by the Norwegian Lutheran Mission in the late 1950s in Mega, Borana.3 Photo by Teshome S. Kelkile, September 2021.
The current government has been engaged in a massive expansion of education at all levels and narrowing gender gaps. Despite these efforts, pastoralist areas still have a low enrollment rate due to several factors such as socioeconomic and cultural, lack of qualified human resources, poor governance of the education, and lack of appropriate curricula and methods of delivery. The Ministry of Education of Ethiopia developed a strategy for improving access and quality of pastoralist communities. These include the use of alternative basic education, mobile schools, para-boarding schools, and hostels to name the few, and addressing the challenges by tackling cultural barriers and community attitudes, environmental and economic constraints related to dropping out of school, improving regional, district (woreda) and school-level education plan.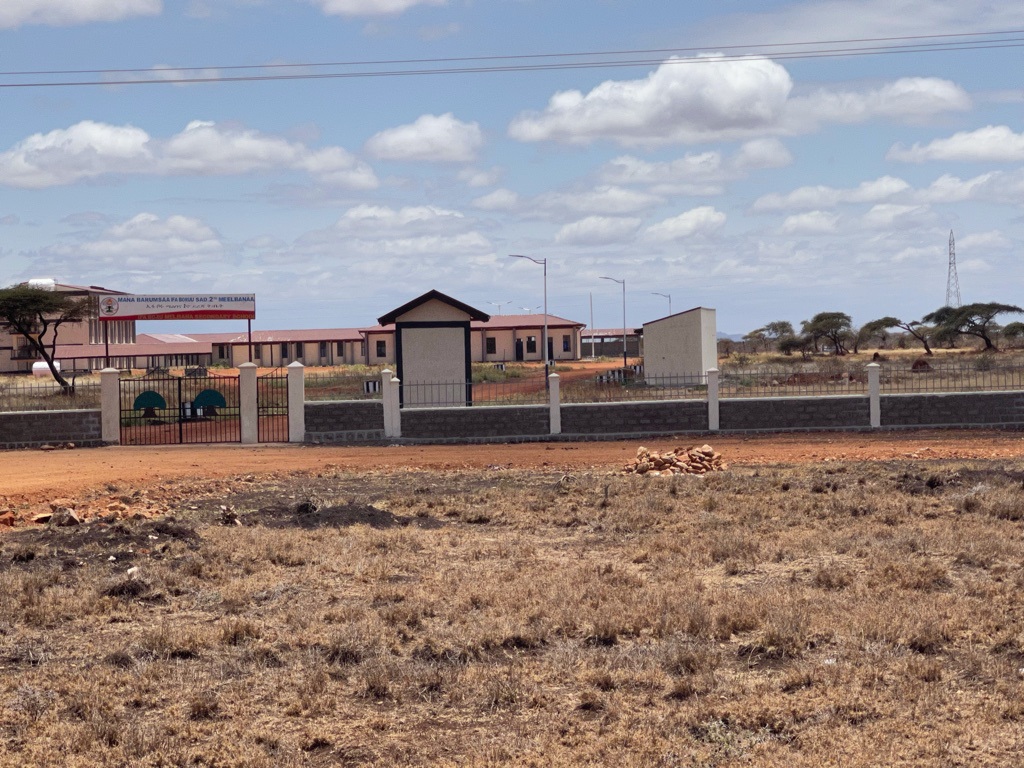 A new high school building in a remote Borana village of Melbana, 25km south of Mega. Photo by Teshome S. Kelkile. September 2021.
The Orana People
Ethiopia's pastoralist communities reside in the lowlands sprawling from East to South and West of the country. Borana pastoralists live in the Borana Zone of Oromia Region, the largest regional state in Ethiopia, extending over the savanna grassland area of more than 300 km diameter, in Southern in Ethiopia.
Figure 1: Borana Zone in Oromia Region of Ethiopia (circled)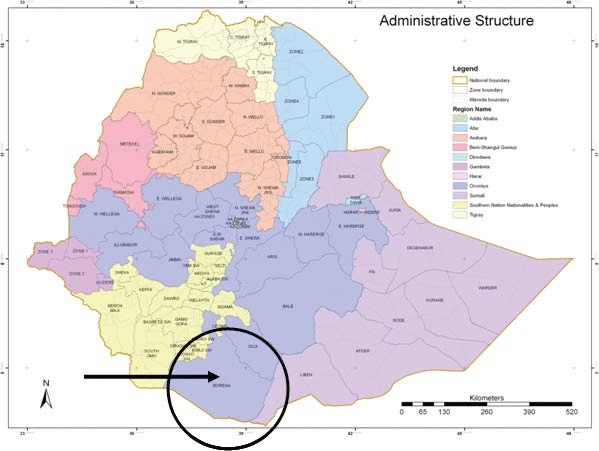 Source: ILRI, 2011
Part of the same Borana pastoralist population resides in neighboring northern Kenya. The Borana area has a rich and diverse livestock population but is prone to frequent drought and loss of cattle. This pattern seems to be occurring as frequently as every 2-3 years in the recent past. During dry seasons the pastoralists, or at least part of the family, move away with their cattle from place to place in search of grass and water, an event that restricts students' opportunity to stay in school.
Mega Vision Developmental Association
Mega Vision Developmental Association (MVDA) is a local, "Ethiopian Residents Charity," registered since May 2005 (Reg. No. 868) with the goal of advancing girls' education to its capacity. The Charity operates in Dire and Miyo districts, Borana zone about 660km south of the capital, Addis Ababa. Mega Vision Developmental Association is supported through the Ethiopia & Eritrea Returnee Peace Corp Volunteers (E&ERPCV).
Recruitment into the program
The recruitment of female students into the program is competition-based for 90% of the beneficiaries while about 10% of the spots are allocated for needy girls who struggle economically to stay in school but lack the required academic grades to compete with others. Educational support for the girls who attend schools within the district is mostly through the distribution of educational materials such as school uniforms and support for basic needs, and house rent stipends. Students that attend a university-level education get their support in cash at the beginning of each semester.
Goals
The primary objective of the program is to empower young girls to stay in school, overcome obstacles that could affect their schools such as financial difficulties and negative parental and societal influences. The long-term goal is to help these girls to complete a college or university level education so that they could have secured a job and take part in building an educated society and citizens.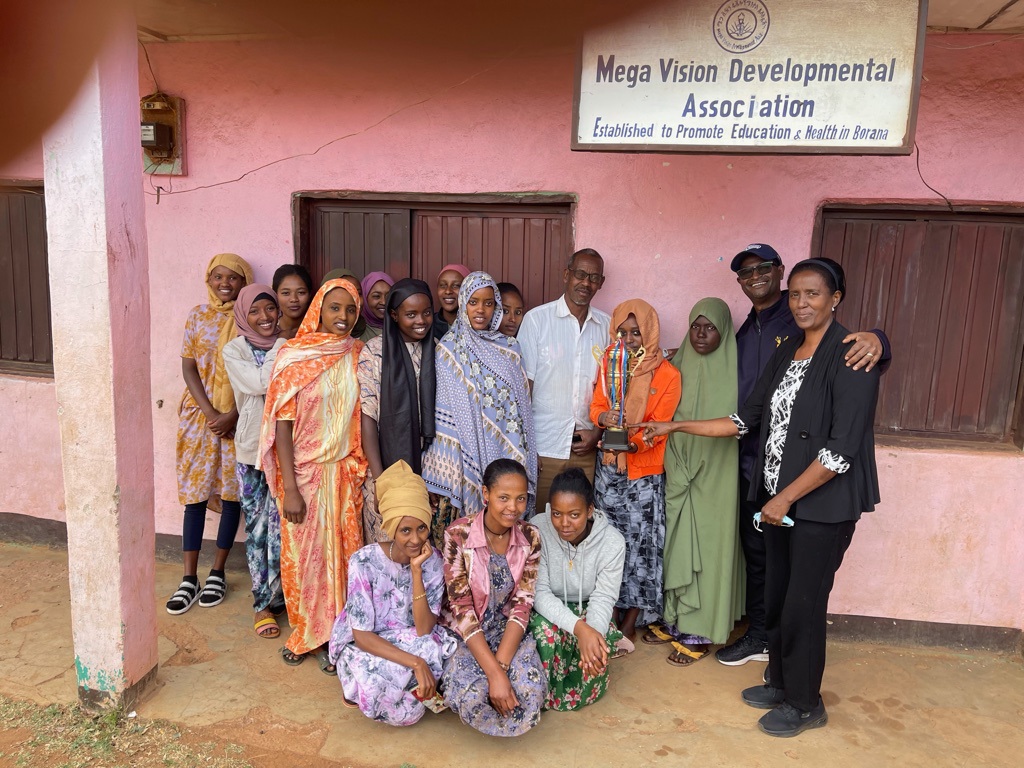 This photo was taken by Teshome S. Kelkile in one of the meetings with the girls, September 2021.
Outcomes
Mega Vision Developmental Association has supported 1708 female students both in local schools and higher educational institutions between 2005 and 2021. Out of these, 101 of the students have graduated from higher educational institutions. It is also encouraging to know that 96 (95.0%) of these graduates are currently employed.
The total number of girls in the program in the 2020/2021 academic year is 143 and out of these 53 (37.0%)) girls are attending university.
MDVA encountered a few notable obstacles during these years: 1) This educational acceleration program is only for a limited number of students. Mega Vision Developmental Association would appreciate further support so that more girls could benefit from the assistance. 2) The purchasing power of the local currency has been eroded significantly because of inflation. This can be demonstrated in the following two examples. In 2007, the cost of a 100-page exercise book was 6 Ethiopian birr while the rent for 11m2 office space in a rural town was 200 Birr. These have risen to 40 birr and 1,800 birr respectively in September 2021.
Mega Vision Developmental Association is managed by a board chaired by Professor Solomon Teferra. Teshome S. Kelkile and Tirufat Hunde help with day-to-day administrative matters while Mohammed Alemu coordinates the activity in Borana. This program is supported through E&ERPCVs. We would like to thank the donors for their generosity since inception.
References
Teferra, S., (1996). Attempts at educational reform in Ethiopia: a top-down or bottom-up reform?

Wondemetegegn, SA (2016). The Historic Move, Contemporary Challenges, and Opportunities in Ethiopian Education. Lecturer in the Department of Adult Education and Community Development, College of Education and Behavioral Sciences, Haramaya University, Ethiopia.

Norwegian Lutheran Mission Yearbook 1954 & 1955. Gry publishing company. Oslo, Norway. Norwegian Lutheran Mission archives. Oslo, Norway.
---