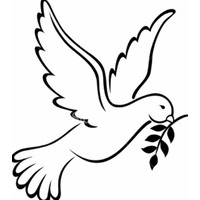 Statement of the Ethiopia and Eritrea Returned Peace Corps Volunteers Regarding Armed Conflict in Ethiopia
As the Board of Directors of the Ethiopia & Eritrea Returned Peace Corps Volunteers, we greet you in the name of peace. We are an organization of those who have served in all parts of Ethiopia, who maintain an enduring love of the people of Ethiopia, and who are committed to peace among all people. We express our sadness and concern for the ongoing conflict that is now occurring in Ethiopia. The loss of life and destruction brings great sorrow to all of us.
We urge all Ethiopians of good will to commit promptly to the end of violence and to resolve conflicts and disagreements through peaceful, respectful, negotiation. We hope this message will help parties realize that the best way forward for Ethiopia and all of its people is to abandon the path of armed conflict and instead to pursue peace and reconciliation.
This statement does not necessarily reflect any position of the United States Peace Corps or the National Peace Corps Association, a separate, private non-profit organization with which Ethiopia & Eritrea RPCVs is affiliated.
---